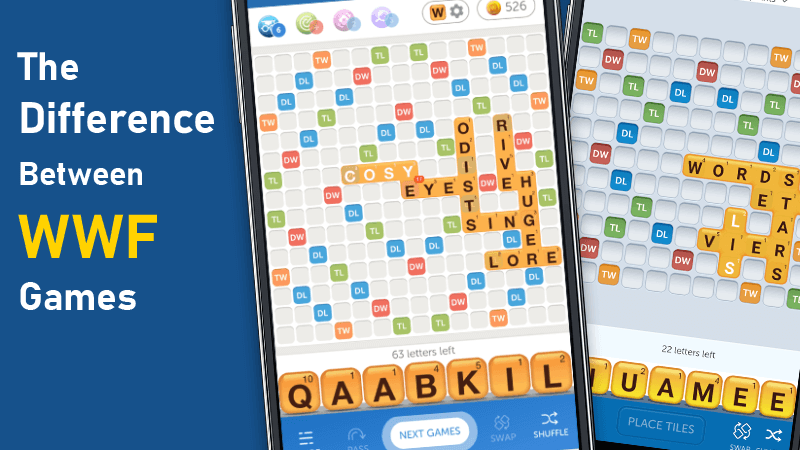 As of right now, there are four different versions of the game three of which available as apps on iOS and Android. These are Words With Friends, Words With Friends Classic, Words With Friends 2, and Words With Friends on Facebook.
Even though the three apps are titled differently, they are almost all identical to each other. They all have the same layout and ways to navigate the game. They also all include just about the same amount of features like powerups, Tile Styles, solo play, and they use the same rules.
The main difference is that Words With Friends 2 is usually updated with the newest features before the others. For example, that version has the ability to switch tile styles for each game individually which the others do not yet have. As well, WWF 2 might have a Minigame Event that the others do not have like Word Wheel.
However, despite having far fewer features, the game on Facebook actually does have the Word Wheel minigame. This version is the most different compared to the rest. It is much more simple because it does not have Tile Styles, powerups, Quick Play events, or the Solo Challenge.
The design of the board and layout of the home page are different so you can quickly play with friends. The good aspects of this version is that it is really easy to use and does not require to be downloaded. It can only be accessed through Facebook Gaming so you won't find it on an app store.
If you are looking for something quick and easy to play with friends and family you can use the one on Facebook. If you are a big fan of this type of word game and want to take advantage of all the new innovations I would recommend using Words With Friends 2.