What are Tile Styles in Words With Friends?
Tile Styles are a way to customize your tiles with designs and colors that can be earned through obtaining materials for the style or by purchasing them from the store. When playing online, you and your opponent will be able to see the style on the board just like the regular tile. There are many different Tile Styles that can be collected from Basic to Premium.
The Basic Tile Styles are mainly made up of a different color or pattern while keeping the square shape. These are the designs like Blue Geometry, Autumn Red, and Pink Ribbon for Breast Cancer Awareness Month. They can be completed by getting enough Tile Style paint drops the design requires from Mystery Boxes.
You can earn the specific paint drops for a Tile Style by tapping on the heart icon above the style you are wanting to go for in your Inventory. This will make it so that you only earn the paint drops for that style until you finish it. As well, Basic Tile Styles that are almost finished can quickly be completed by paying coins.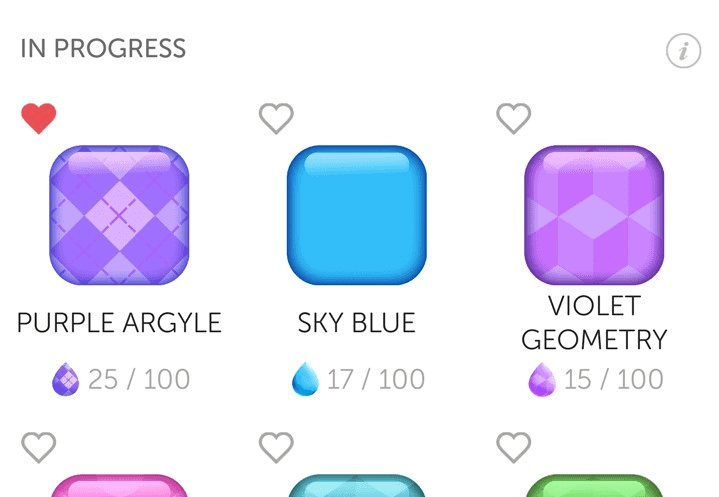 As for the Premium Tile Styles, they are more extravagant designs like the Pumpkin, Cotton Candy, or Purple Monster styles. They are often unique shapes or objects rather than the normal tile square. Some of these can be earned from special events or by purchasing them from the store.
Overall, this is a great feature of Words With Friends because the styles add new goals for the player and allow them to express themselves on the game board. To view your owned Tile Styles and see which are in progress go to your Profile and select the Inventory tab.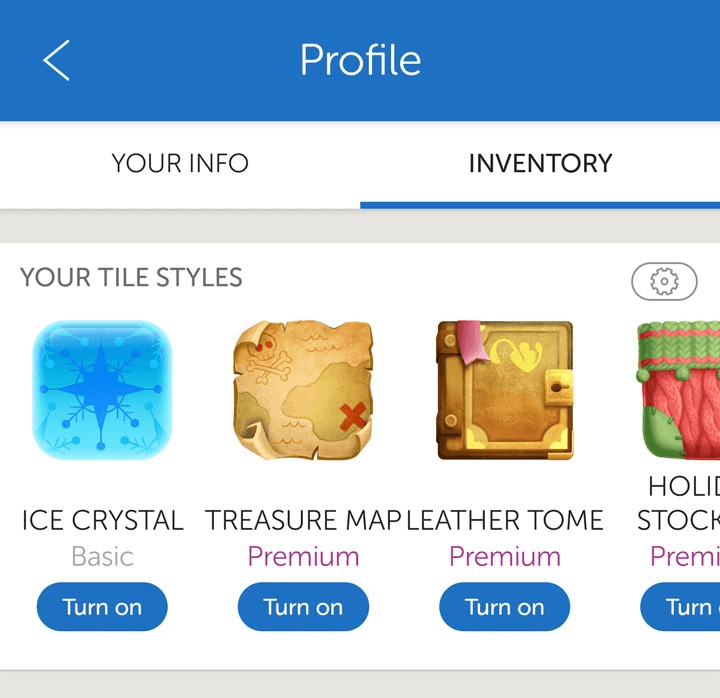 Set a Tile Style for Each Game
A new feature has been added to Words With Friends where you can set a different Tile Style for each game. To do this, tap on the button with the tile icon at the top of the board next to your power ups and coins. This will pop up all your Tile Styles where you can select one for the specific game you are in.