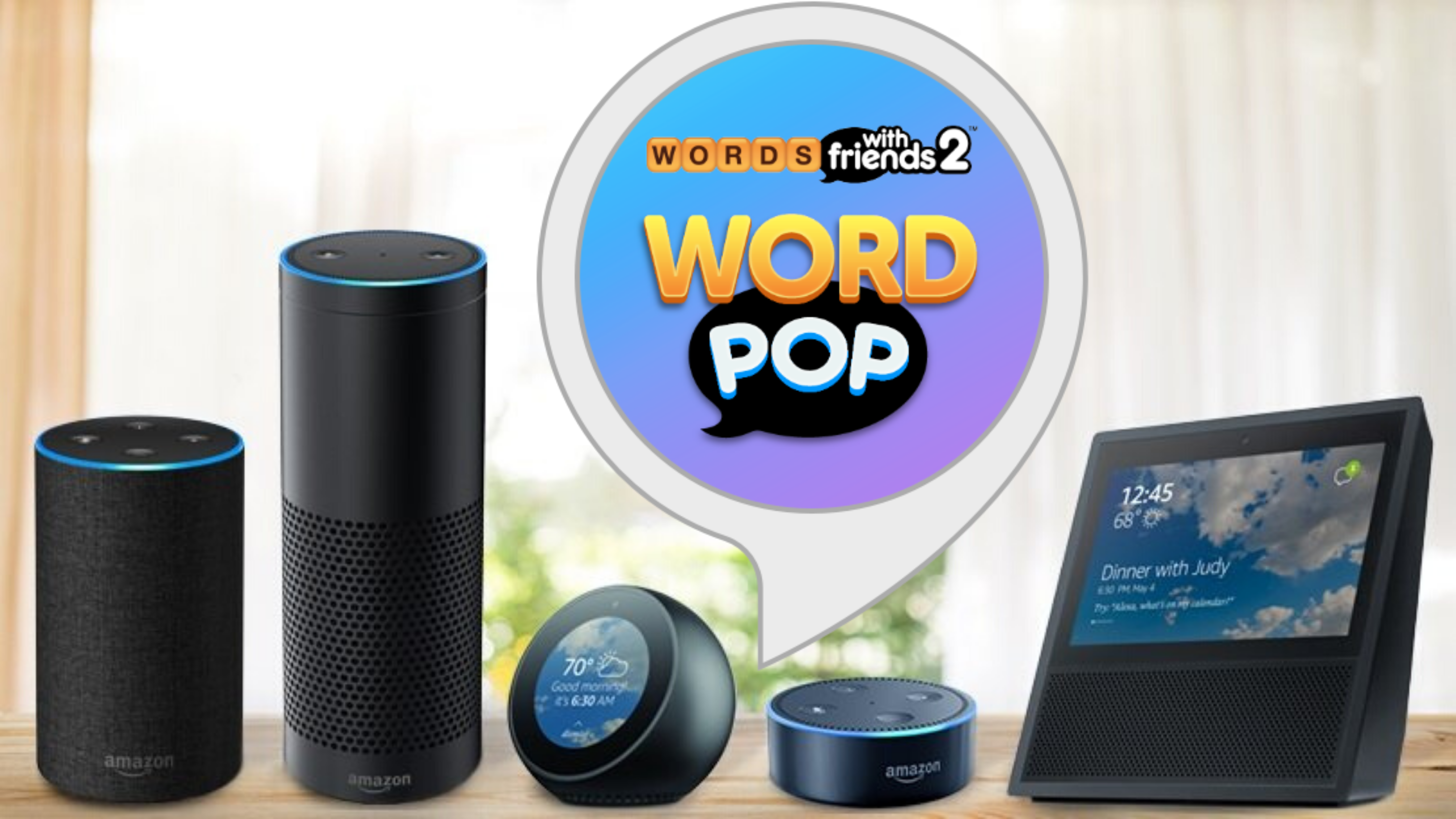 Zynga's partnership with Amazon now goes further than simply providing mystery boxes and exclusive rewards for Prime members. They recently released a Words With Friends spin-off, Word Pop, that is now available exclusively on Amazon Alexa devices. 
This new, unique addition to the WWF franchise is voice-based. However, Alexa devices with a screen will include a visual element -- players will see their letter banks and created words. 
You can launch a game by saying, "Alexa, play Word Pop." In this version of WWF, Alexa reads out six letters and challenges players to create as many three to six letter words as they can within 60 seconds. The words can be spelled out or spoken, and points are allotted based on total number of words and length of words. 
While you won't have the opportunity to play against friends in Word Pop, this game provides WWF players with an excellent way to improve and hone their word skills.