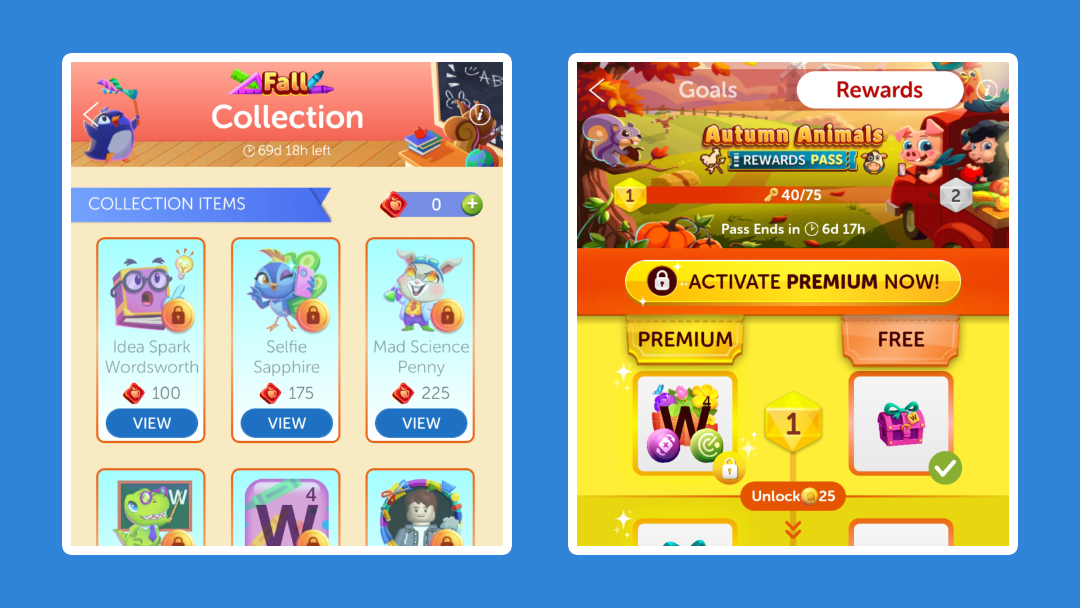 Words With Friends provides many different ways to unlock fun new cosmetics like Tile Styles and Profile Frames. Two of which are from the Rewards Pass and Seasonal Collection.
However, despite the different titles, they are much the same. The Rewards Pass is a list of tiers you progress through by completing lots of different challenges. These are daily goals, weekly challenges, solo challenges, and more.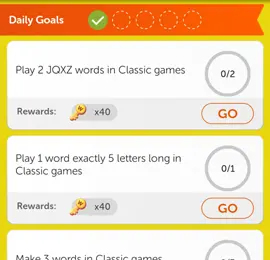 As you complete the goals, you'll receive keys that level you up in the Rewards Pass tiers. There, you can earn free and premium rewards on each tier of the pass like chests, Tile Styles, and power-ups. Another one of the rewards you earn from tiers are called Collection Tokens.
Collection Tokens are used to unlock rewards in the Seasonal Collection. This is where the Rewards Pass and Seasonal Collection go hand-in-hand. Tokens for the collection are obtained by completing the pass.
The difference between these two is that you can choose which items to unlock in the Seasonal Collection. Plus, the collection lasts much longer giving you more time to collect everything. Although, you'll have to do your best to get through the Rewards Passes to collect enough tokens.