Wordcation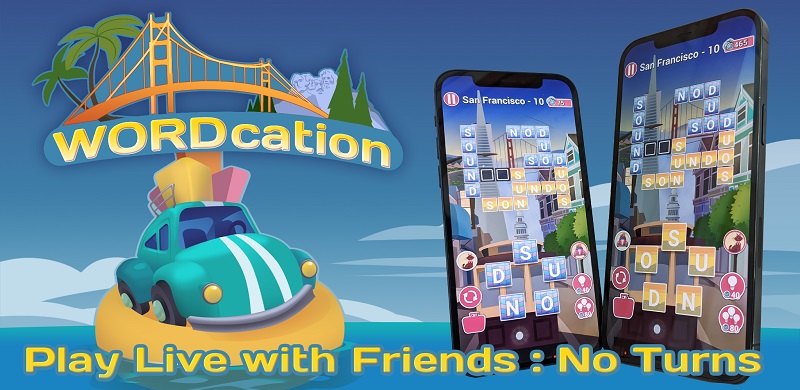 One of the most innovative games this month is Wordcation which allows you to play simultaneously with a friend online. It combines the classic word-connecting we all know and love with fun new features like a mini game, online multiplayer, tile styles, and more!

The main objective of the game is to find enough words to fill in the crossword of the level. And after enough levels are finished, you travel to new vacation destinations with facts about the place after each level.

This game is perfect if you want to play together with friends and family, travel from home, and keep your brain stimulated. You can get it for free here on Android and iOS.
Word Search 3D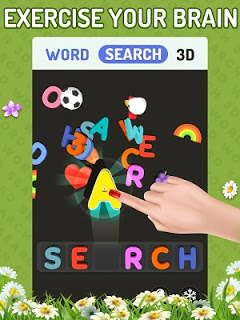 Word Search 3D is not your typical word game. Rather than searching for actual words, in this game you search for the letters to make words. The letters are all scattered across each other with some other fun items that get in the way.

It's a nice game when you want something sort of repetitive and mindless to relax a bit. There's tons of levels to play that you can do at any time. Find it here on Android.
Midsomer Murders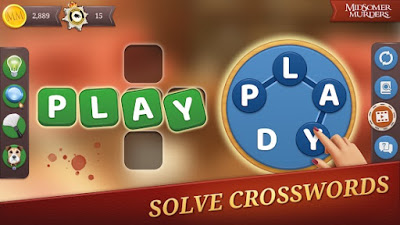 Although it's not yet fully released to all countries, Midsomer Murders is something to look out for. In this game, you solve mysteries while completing crosswords. You can follow along the exciting story as you look for evidence, interrogate suspects, and meet new characters. It will be available here on both Android and iOS.