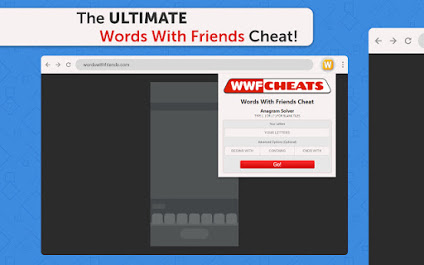 We created a brand new Google Chrome extension for those of you who play Words With Friends on your computers. This extension brings our awesome anagram solver with you everywhere! At just the click of a button, you can open up our solver, input your letters, and get your top few results without needing to navigate away from the page you're on. 
When searching your letters, we'll show you the top 3 results worth the most points for you. These answers will come with a link to our definition page, a link to import the word into our board solver, and a link to see additional answers if the top 3 answers aren't quite working out for you. We also made sure these links open in a new tab so you don't have to worry about losing your progress in the match you're in.
So what are you waiting for? Go check out our extension and try it out for yourself!