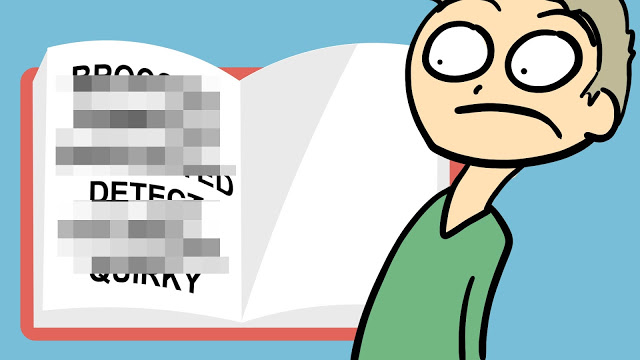 The Words With Friends March dictionary update has been rolling out to players for a while now, and we've confirmed the following changes. Things are a little dicey this time around, so cover your children's ears as we go through this edition of "What's Going On Here!??"
Need to Know:
New 2-letter words:
"FU" is probably the most fun here, and it is a very high-scoring bridge word. We believe they're referring to martial arts, but you can think whatever you like about it.
New 3-letter words
| | | | | | |
| --- | --- | --- | --- | --- | --- |
| ese | fap | gua | hac | hai | hed |
| ide | itd | iwi | jim | jol | jua |
| kai | kes | kia | kyu | loa | lsd |
| mea | mer | mmm | nai | nek | nem |
| non | nux | ohu | oom | ovo | rea |
| reo | rom | rus | ses | shi | suh |
| sui | tem | tov | tra | uan | ult |
| umu | und | vey | wei | zes | |
Notice "FAP" is now a legal playable word. Uh-huh. We expect this will be removed in the near future. We don't recommend looking it up.
Another interesting addition is "MMM," given you'll have to expend a blank tile to play it. It also represents a slew of onomatopoeias added in this update. We're looking into it.
New Q words:
bezique

(s)

quadroon

(s)

quoi
talaq
thirstquencher

(s)

thirstquenching
threequarter

(s)

threequel

(s)

yanqui

(s)
New X words:
Removals:
There were only three removals that our community has found so far:
(A slang for a bodily function not fit for print.)
(The country. Perhaps because it's a proper noun? Hasn't stopped WWF before.)
(A contraction, which is curious because...)
Additions:
Contractions
| | | | |
| --- | --- | --- | --- |
| doesnt | hasnt | havent | isnt |
| mustnt | neednt | oughtnt | theyd |
| theyll | theyre | theyve | youre |
Why remove one contraction only to add several more? These have got to be in error.
Curiosities:
There are a lot of questionable additions this time around.
-NESSES Words
(Definably NOT the derogatory you think it is. In fact, every conjugation of the root word appears to be added as well.)
German Plural
Onomatopoeia
bahaha

(ha)

buahaha

(ha)

teehee

(s)(d)(ing)

varoomed
varooming
varooms
whoo
A handful of onomatopoeia were included. You may now laugh at your opponent in more varied ways.
Slang
effing
feminazi

(s)

grrl

(s)

grrrl

(s)

kewl

(er)(est)

teevee

(s)

thanx
thinspiration
threepeat

(ed)(ing)(s)

threequel

(s)

veepee

(s)

wanna
wassup
whassup
Oh, these really hurt. Right in the heart. Kids these days are too kewl for cool.
Misspellings
| | | | |
| --- | --- | --- | --- |
| namkin | chatchke | hassels | titillatingl |
To the best of our ability to search these out, it appears these words are simply misspelled. Have fun playing them while you can, just to anger your opponent.
Questionable Compound and Hyphenated Words
The rules for compound words and hyphenations are often vague and arbitrary. It appears WWF is going for an inclusive approach here. The spell checker is going crazy as we type these in.
EASYTOUSE
GLOBALWARMING
GUINEAPIG(S)
HALFCOMPLETED
HARSHSOUNDING
JETPROPULSION
YOUALL
These are just the ones we know of. There are reports of potentially hundreds more.
There are three particularly funny additions. "BIGBREASTED," BLUEBALL," and "BLUEBALLS" are all now valid WWF2 words you can play. We don't know why they included the second one, except perhaps to not leave anyone out.
I almost put "YOUALL" into the misspelling and slang categories, but really, it's just a mystery.
Players are also reporting there is a lot more weirdness in this latest dictionary update, but it's a little too, um, risqué for the scope of this post. Many, many objectionable words were included in this update. We'll have a more in-depth article on the matter soon. Stay tuned.
Find a word we missed? Has WWF updated and this list is no longer accurate? Let us know!