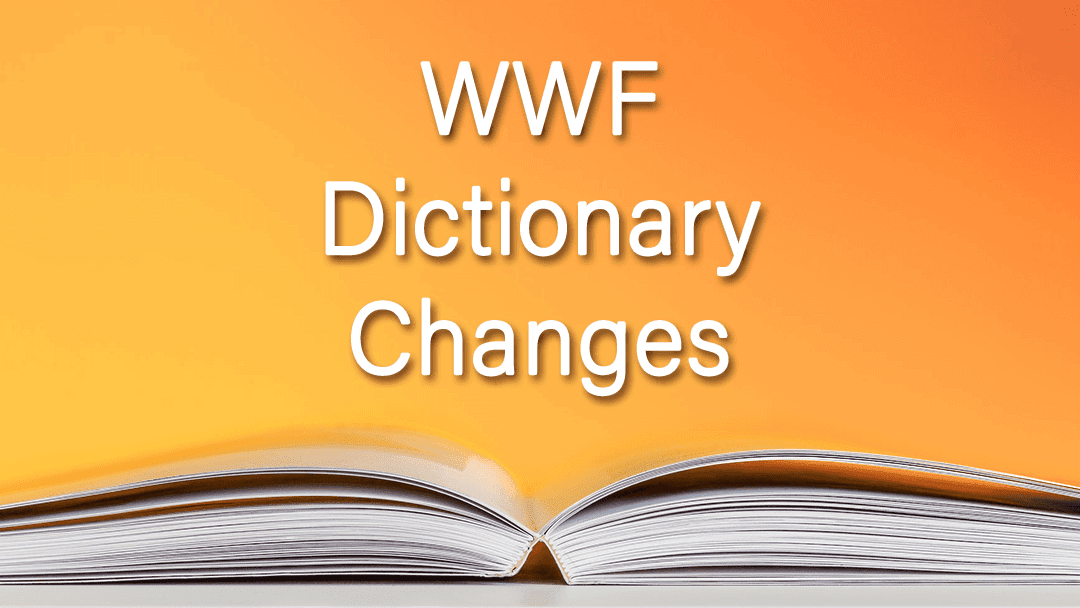 Update 30 Oct 2020 - Zynga has backed out many of their previous dictionary changes. More info coming soon
A new update to the Words With Friends dictionary has just launched in the game and on our website. There are some interesting changes that may seem like they are for the better and others that may be controversial.
Either way, it will be good to know some of the differences between the new and the old to stay ahead of the game. So here are some of the most notable changes that occurred with the update.
Compound Words
There were a lot of compound words that were removed from the game, however, many still remain. The list below is some of the most well-known words that were taken out including "teabag", "throwdown", and more.
kickdrum
kingsize
lastname
lastresort
suckerpunch
tapdance
taperecorder
teabag
teeshirts
telecommunication
tapwater
taskforce
thankyou
thriftstore
throwdown
themepark
sunhat
sunkissed
Contractions
Another big shift was the removal of several contractions. This makes sense because there is no way to add apostrophes to make the words grammatically correct. Although, there were still some kept in the dictionary like "youve," "couldnt," and "werent." Below is a list of a few that were removed.
didnt
hasnt
havent
theyre
theyd
theyve
theyll
youre
youd
youll
Words Ending in "nesses"
One variation that stood out was the removal of certain words ending with "nesses" like "accessiblenesses," "attractivenesses," "openheartednesses," and "praiseworthinesses." Even though these seem like the plural form of the words like "praiseworthiness," they're technically not valid words. However, there are some words like this that are valid like "playfulnesses" and "attentivenesses."
Abbreviations
There were also some drops on short abbreviations and other unique words that are derived from their true spelling. These include words like "thanx," "wasup," "and "whatchamacallits" then abbreviations like "tel," "tem," "sui," and "zes."
Overall, the changes weren't too drastic. But it might seem weird when some rules apply to certain words while they don't for others. This is the case like when "teeshirt" is not valid but "tracksuit" is. Then how "youve" is valid but "youd" is not.