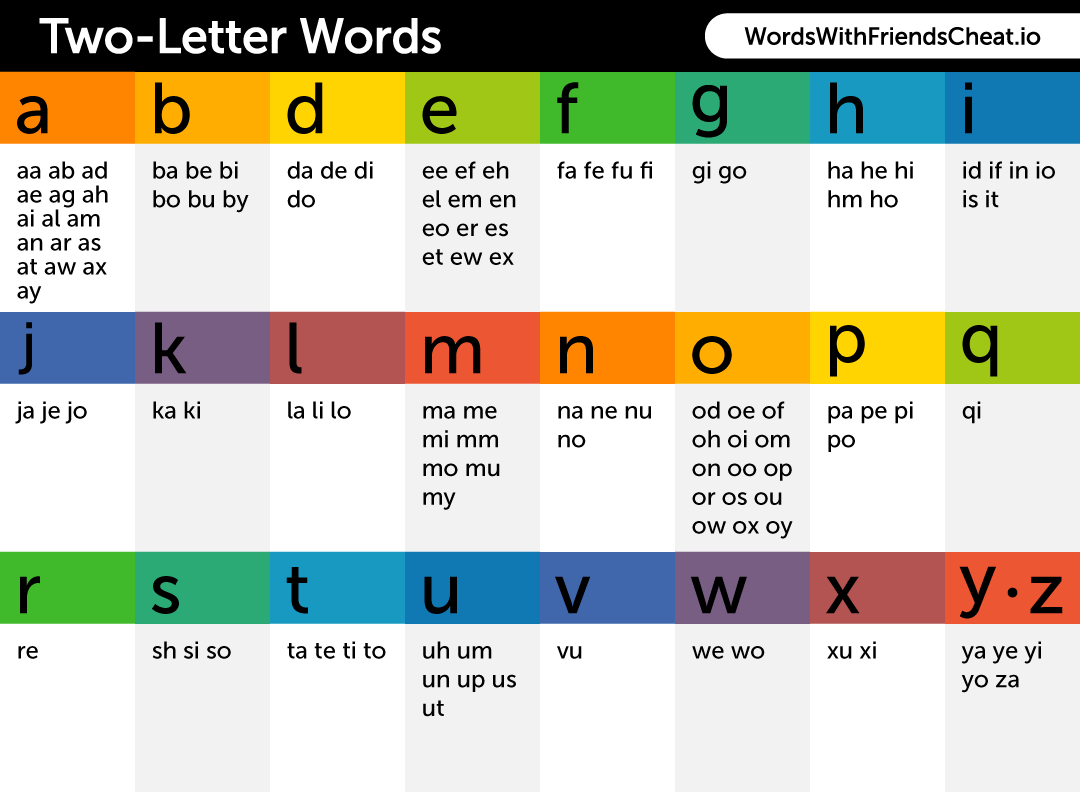 Download Portrait Version
Download Landscape Version
It can be difficult to come up with huge words to get a high score in Words With Friends. Especially when you're running out of space on the board and can't find anywhere to play.

This is when knowing all the 2-letter words really comes in handy so you can still gain a big score without using long words.

The best way to utilize two-letter words is by playing a combination of two or more of them on top of some sort of bonus tiles. The reason it will get as many points as a long single word is that all the tiles will add up to be around the same total number of letters.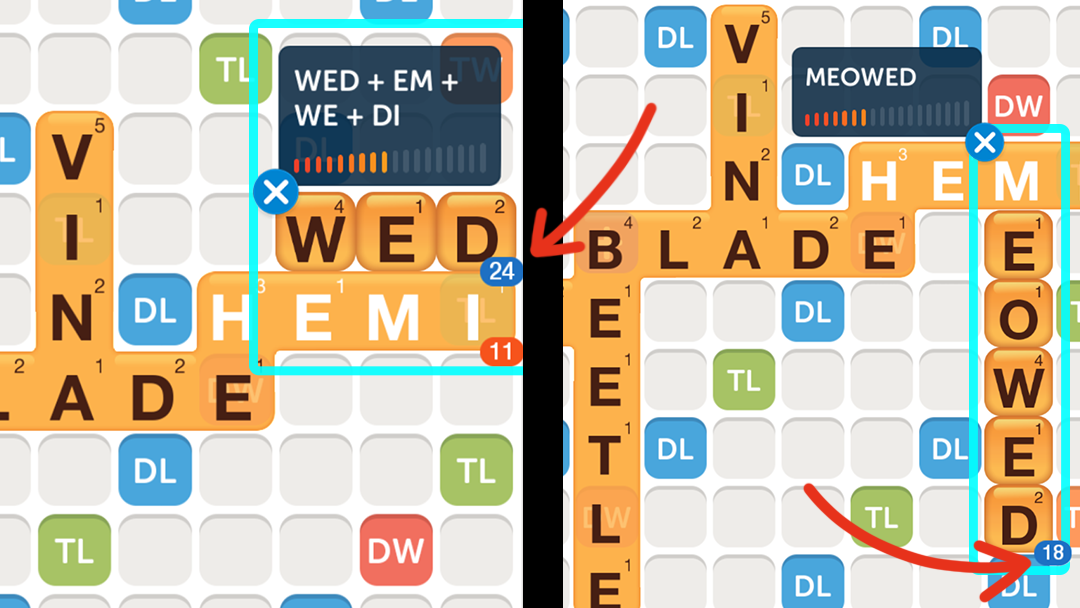 In the example above I only had to use three letters to make four words that each racked up points. So in total, 9 tiles were accounted for. This is much better when compared to the single 6-letter word "meowed" that I could have played instead.

There are many more different strategies you can do with these words. So keep in mind how 2-letter words can be played when trying to make a high-scoring move. You just might be able to gain more points than those long individual words.

If you'd like you can download the free 2-letter cheat sheet made either for mobile or desktop with the links at the top.