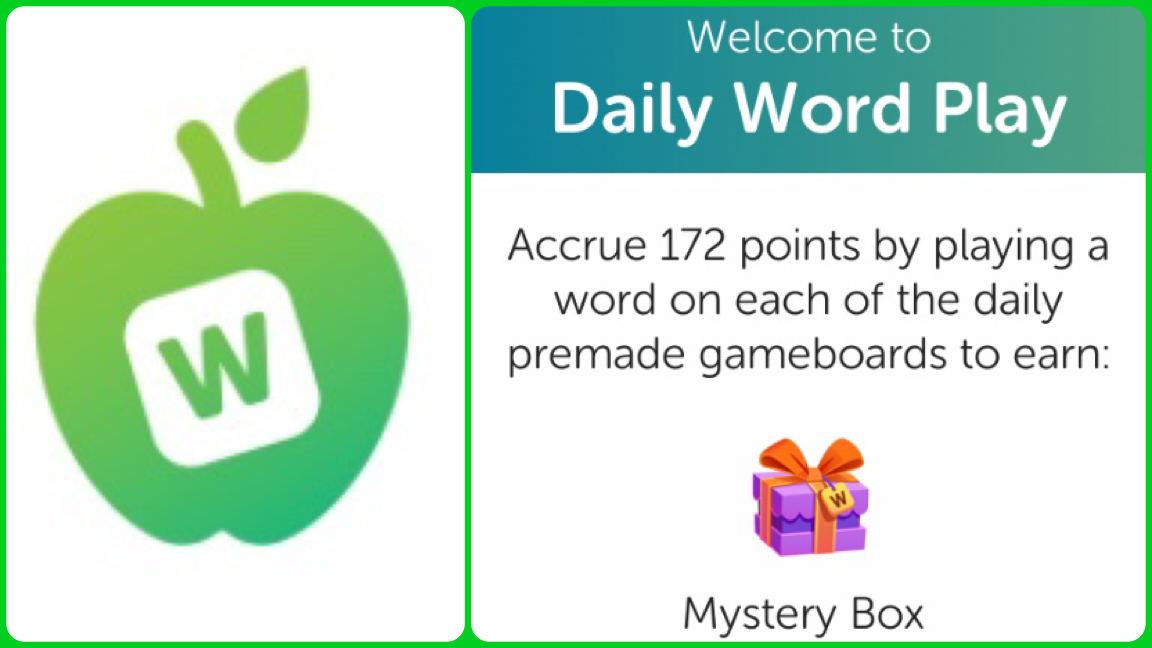 Have you tried Words With Friends' new daily challenge? It's called Daily Word Play, and (as the name indicates) you get a chance to win a new mystery box every single day.
The ultimate goal in Daily Word Play is to accumulate a certain amount of points. You earn these points by playing a single word on the provided game boards. You can only play one word per board, and you keep moving through game boards until you've collected all the points you need. Swapping tiles is not allowed, which increases the difficulty of finding high-scoring words. However, you are free to use Word Radar and Word Clue. You'll receive a mystery box once you've collected all your points, but you're free to keep going through the rest of the game boards even after you've completed the challenge.
Daily Word Play is not yet available on all devices. To check if it's available on your device, look for a green apple on your Words With Friends home screen (Daily Word Play should be located directly below Match Of The Day).